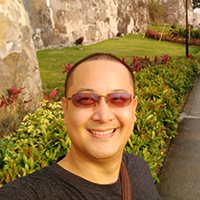 Phrueksaphong Visuthduangdusdee (Cheng) is an IASC-ECN member and a doctoral candidate from the Graduate School of Public Administration, National Institute of Development Administration, Thailand. He is interested in public policy studies, especially commons governance and sustainable development.
By applying the polycentric governance perspective, his manuscript, which is a part of his dissertation, Mapping the Policy Networks for Early Childhood Development in Rayong Education Sandbox: An Institutional Perspective, has been accepted for publication in Educational Management and Innovation Journal, an intensive and unique journal of Chulalongkorn University, Thailand.
He has been working on the manuscript "Sustaining Urban Commons Through the Community Engagement: An Experienced from Municipal Beach Area Development in Thailand" to represent the knowledge gained from the participatory action research on public beach development in the Rayong province, Thailand, supported by the Thailand Research Fund (TRF) through the lens of polycentric governance.