Support the Ostrom Workshop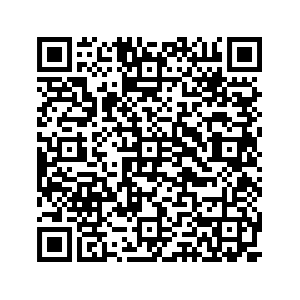 Thank you for your interest in the Ostrom Workshop. 
Visionaries like you have helped us become the preeminent research center on governance and common pool resources. To donate, click on the 'Give Now' graphic or the scan the QR code.
Because of you, we will continue the legacy of Vincent and Elinor Ostrom for generations to come.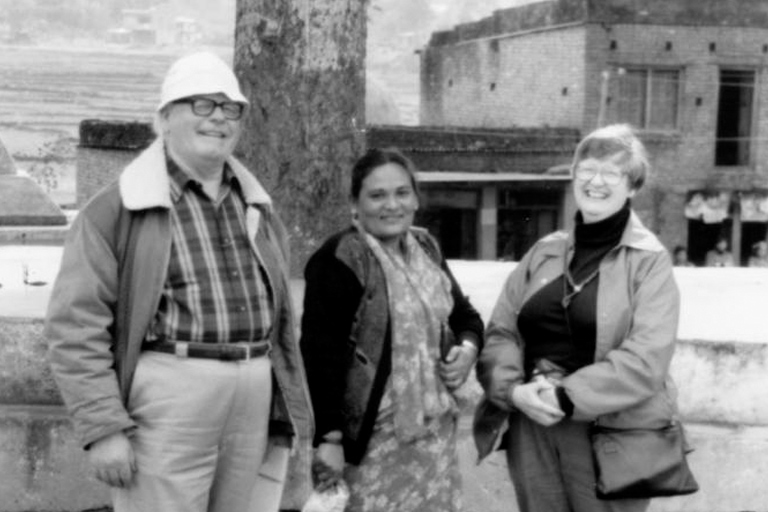 Your gift produces innovative, policy-relevant research
The Ostrom Workshop is expanding its innovative work in a variety of areas crucial to contemporary society, including natural resources; cybersecurity and the Internet; data governance; and political, economic, and legal institutions and organizations. Future research areas may include financial organizations, international organizations, public health, and education.
The relevance of this research surrounds us everywhere. Our research in natural resources, for example, may help with wildfire management. Researchers with the U.S. Department of Agriculture estimate that by 2050, the total amount of acreage burned annually will be at least twice as high as it is today. Wildfire suppression efforts are exceedingly complex, involving numerous agencies and landowners, and will only get moreso. The Ostrom Workshop's research will inform state and federal policy proposals that may lead to a more coordinated and effective fight against wildfires.
Likewise, we are working to improve the fight for cybersecurity around the world. Companies and countries alike are struggling with defining the best ways to address the risk of cyberattacks. The Ostrom Workshop is working to establish a set of global cybersecurity best practices that will better inform good internet governance worldwide and the role of policymakers in implementing those practices.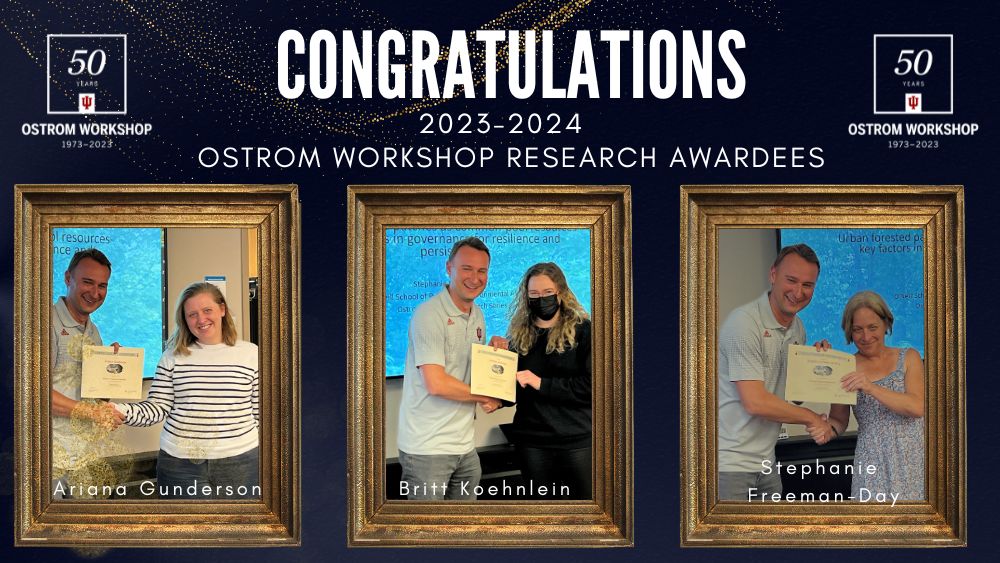 How your funds will be used
Produce world-class and policy-relevant research:
Build multiple research programs, each headed by a Program Director recruited from the best scholars across the globe
Increase the scope of scholarly collaborations:
Expand our network of Visiting Scholars by bringing exceptional researchers to IU to mentor graduate students and junior scholars, and to collaborate with senior scholars
Support senior scholars by providing help in writing grant proposals, funding their research (Research Awards), and connecting them with other scholars outside IU (Visiting Scholars Program)
Enhance educational opportunities for students:
Develop promising young scholars by supporting their graduate work while at IU (Ostrom Fellowships), funding their research (Graduate Research Awards), and connecting them with scholars outside IU (Visiting Scholars Program)
Expand our reach to attract the best undergraduate students at IU (Undergraduate Ostrom Fellowships)
Your gift supports our mission and research.
Help us develop a research program, contribute to fund a Visiting Scholar, donate to student fellowships, support student research projects, or partner with our programs and affiliates.