The Ostrom Workshop Hosted a Summer Academy in 2022
The Ostrom Workshop hosted a one-of-a-kind workshop event over the summer of 2022. We worked with members of the International Association for the Study of the Commons' (IASC) Early Career Network to create and design a special Academy to introduce early-career scholars and practitioners to the literatures and methodologies for which the Ostrom Workshop is known, including but not limited to: Ostrom Design Principles, Analytical Frameworks (IAD, GKC, SES), Polycentricity, and the Bloomington School.
We showcased an array of practical advice and tips such as Brendan Devine's presentation on grant-writing best practices, Professor Harini Nagendra's presentation on Mentoring and Building Effective Interdisciplinary Teams, and Professor Bill Blomquist's presentation, "Analyzing Action Situations: Analytical Frameworks and the Institutional Grammar". Frank van Laerhoven, who studied with Elinor Ostrom, spoke about publishing and placement. Professor Eduardo Brondizio spoke about "Interdisciplinarity, Collaborative Research and Multiple Methods: Unpacking the IAD Framework". The format included live sessions held over the course of 6 weeks, with small group topical discussions, and access to asynchronous content.
Each attendee benefitted from time with dedicated mentors such as Professor Insa Theesfeld, Professor Gustavo Torrens, and Ostrom Fellow, Jaime Carini to discuss and review their research. Professor Mike McGinnis, Professor Emeritus, Political Science, as well as Senior Research Fellow at Ostrom WS, and Professor Dan Cole, 2022 Ostrom Workshop Senior Research Fellow, each were stellar mentors and provided essential insights into the lives, perspectives, and research of both of the Ostroms. They spoke on "Governing the Commons & Ostrom Design Principles" (Professor McGinnis) and "Workshop History and the Bloomington School, a Polycentricity Discussion" (Professor Cole). The course was kicked off and introduced by our own Ostrom Executive Director, Professor Scott Shackelford.
Accepted attendees represented diverse location as well as professional backgrounds including graduate students, postdoctoral fellows, early career faculty, and other professionals in any discipline, including fields not traditionally represented at the Ostrom Workshop who feel their work connects to a rigorous study of governance institutions.
Renata Buriti, a PhD student at Kassel University in Germany said, "The Ostrom Summer Academy 2022 was of excellent value for me. I especially appreciated the mentoring and the in-depth discussions about Ostrom's thinking and the foundations and applications of the IAD framework. Being familiarized with the wide range of analytical tools associated with the Ostrom Workshop enables me to confidently apply some of the concepts in the fields of research that I am working, in particularly Sustainability Transitions studies."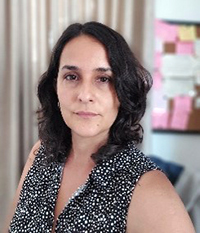 Anahi Ocampo-Melgar, an Assistant professor at the University of Chile, Department of Forestry Management and its Environment, said, "It was inspiring to learn about the lives of Elinor and Vincent, and see how that skeptical spirit is still part of the Bloomington school regarding the complexities of studying social-ecological systems while not believing in panaceas. I believe as scientists we should always keep questioning and searching for more information before believing we know it all."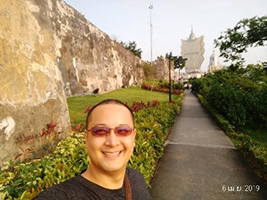 Phrueksaphong Visuthduangdusdee is an IASC-ECN member and a doctoral candidate from the Graduate School of Public Administration, National Institute of Development Administration, Thailand is deepening his relationship with the Ostrom Workshop by affiliating as a visiting scholar this fall.  He has been working on the manuscript "Sustaining Urban Commons Through the Community Engagement: An Experienced from Municipal Beach Area Development in Thailand" to share the hands-on experience of community-based research supported by the Thailand Research Fund (TRF). This paper aims to represent the knowledge gained from the participatory action research on public beach development in the Rayong province, Thailand, by applying the lens of polycentricity.
The Summer Academy was conducted virtually in the summer of 2022, but is open to in-person formatting in future years. Stay connected for this and many other opportunities to connect with future colleagues, collaborators, and the Ostrom Workshop research community.